ZED FEST FILM FESTIVAL SCREENPLAY COMPETITION 2016

Finalists Announced
November 18, 2016 >>>Scroll down to see list
Winners Announced
Dec 16, 2016
Congrats to all the Official Selections & The Winners. Thank you all for participating and sharing your films with 7th Annual Zed Fest Film Festival 2016
Zed Fest Feature Screenplay Competition 2016 Finalists

Akaa
Paul Forrest

American Dream

Charles Ancelle

Black Sunday

Heidi Willis

Blood Trigger

Ron Podell

Born Losers: Hell in Heelz

Alex Anico

Cajun Justice

Mike Briock

Clear Blue Sky

Michael Brazda

Cover Crop

Jeffrey Howe

Dakota Caves - 2 Miles

Robert J. Rogers

Dead Cargo

Theodore Soderberg

Dean The Drummer

Tannaz Hazemi

Drag

Eamonn Larsen

Dream Babies

Mathieu Alepin

Halfway

Lukas Hassel

Heros Like Us

Marko Nikolic

Indiscriminate Killers

Greg Fellows

Juliet Of The Night City

Emanuel Ruggeri

Lockdown

Pawel Grajnert

Lost Art

Ivan Borodin

Nicole, her Ex & the Killer

Bob Akins

Omega

Drew Nielsen and Arika R Crotty 

Puerto Resorto

Justin Crooks

Red Velvet

Tom Radovich

Reflections

Lori Howell

Resurrection Time Conspiracy

James Carroll

Stoners Vs. Vampires

Stuart Creque

Taking Down The Met

Andrea Forrest

Tarred and Taken

Joseph I Martinez

The 3 Rocket Racers

Philip Dumas

The Charlottetown Jackhammer Imbroglio

Marc Lalonde

The Cursed Man

James Perry

The Dead Life

Andrew Wassom and Chuck Mittan

The Dumbest Generation

Leslie Lyshkov

The Floyd Side Of The Moon

Vince Kianese

The Gingerbread House Protocol

Gregory Barton

The Heretics

Neil Looker

The Last Book Store

Colette freedman and Brooke Purdy

The Muffin Conundrum

Diana Woody

The Rainbow Crystals

Neil Chase

The Red Shoes

Tina Love

The Shadow Over Providence

Scott Kirkpatrick

The Silver Ball

Jake Lowenstein

Virgin Killers

Tannaz Hazemi

Weekend Warriors

Melvin Cartagena

Wet

Lewayne White
Zed Fest Short Screenplay Competition 2016 Finalists

1-800-Witches Gotta Burn

Tim Carpenter

Anuarite: Martyr of Purity

Bibi Amos

Beholder

Adam Doquiatan

Big Girls

Jackie Cloud

Concrete Jungle

Ron Podell

Dad(s)

Alice Barden

Deception Pass

Erik Guerrero Wiese

Destroyer of Worlds

Humayun Mirza

Finding Cosmos 145

Diana Woody

Gasolina

Tannaz Hazemi

Just Execution

Just Execution

Note to Self

Humayun Mirza

The Dulcet Swan

Jess Grant

The Son, the Father…

Lukas Hassel

Transporter Device

Alan Howcroft
Zed Fest Film Festival 2016 Nagel Space Man Event Poster $13 + Shipping

Zed Fest Film Festival 2016 Nagel Space Man Black T-Shirt $13 + Shipping Sizes S-XL

A little note about our artwork this year we were always inspired by the Great Modern Graphic Artist Patrick Nagel. Which Popularized Art Deco Modern Art Graphics in the Early in the 1980's. We have been working on trying to pay homage to Nagel with our graphics for years. We are proud to finally have done it. Get your Zed Fest 2016 Nagel Homage Tshirt or Event Poster.

Thank you to everyone that joined us for our 7th Annual Zed Fest Film Festival 2016 Night 4 Xmas Twisted Tales Party. It was a lot fun catching up with everyone and looking forward to more great independent filmmaking in 2017.
Zed Fest Feature Screenplay Competition 2016 Finalists

Akaa

Paul Forrest

American Dream

Charles Ancelle

Black Sunday

Heidi Willis

Blood Trigger

Ron Podell

Born Losers: Hell in Heelz

Alex Anico

Cajun Justice

Mike Briock

Clear Blue Sky

Michael Brazda

Cover Crop

Jeffrey Howe

Dakota Caves - 2 Miles

Robert J. Rogers

Dead Cargo

Theodore Soderberg

Dean The Drummer

Tannaz Hazemi

Drag

Eamonn Larsen

Dream Babies

Mathieu Alepin

Halfway

Lukas Hassel

Heros Like Us

Marko Nikolic

Indiscriminate Killers

Greg Fellows

Juliet Of The Night City

Emanuel Ruggeri

Lockdown

Pawel Grajnert

Lost Art

Ivan Borodin

Nicole, her Ex & the Killer

Bob Akins

Omega

Drew Nielsen and Arika R Crotty 

Puerto Resorto

Justin Crooks

Red Velvet

Tom Radovich

Reflections

Lori Howell

Resurrection Time Conspiracy

James Carroll

Stoners Vs. Vampires

Stuart Creque

Taking Down The Met

Andrea Forrest

Tarred and Taken

Joseph I Martinez

The 3 Rocket Racers

Philip Dumas

The Charlottetown Jackhammer Imbroglio

Marc Lalonde

The Cursed Man

James Perry

The Dead Life

Andrew Wassom and Chuck Mittan

The Dumbest Generation

Leslie Lyshkov

The Floyd Side Of The Moon

Vince Kianese

The Gingerbread House Protocol

Gregory Barton

The Heretics

Neil Looker

The Last Book Store

Colette freedman and Brooke Purdy

The Muffin Conundrum

Diana Woody

The Rainbow Crystals

Neil Chase

The Red Shoes

Tina Love

The Shadow Over Providence

Scott Kirkpatrick

The Silver Ball

Jake Lowenstein

Virgin Killers

Tannaz Hazemi

Weekend Warriors

Melvin Cartagena

Wet

Lewayne White
Zed Fest Short Screenplay Competition 2016 Finalists

1-800-Witches Gotta Burn

Tim Carpenter

Anuarite: Martyr of Purity

Bibi Amos

Beholder

Adam Doquiatan

Big Girls

Jackie Cloud

Concrete Jungle

Ron Podell

Dad(s)

Alice Barden

Deception Pass

Erik Guerrero Wiese

Destroyer of Worlds

Humayun Mirza

Finding Cosmos 145

Diana Woody

Gasolina

Tannaz Hazemi

Just Execution

Just Execution

Note to Self

Humayun Mirza

The Dulcet Swan

Jess Grant

The Son, the Father…

Lukas Hassel

Transporter Device

Alan Howcroft
Nov 1,2 , 3, 2016 7pm-12:30 am,Laemmle's NoHo 7 Noho Arts District
5240 Lankershim Blvd, North Hollywood, CA 91601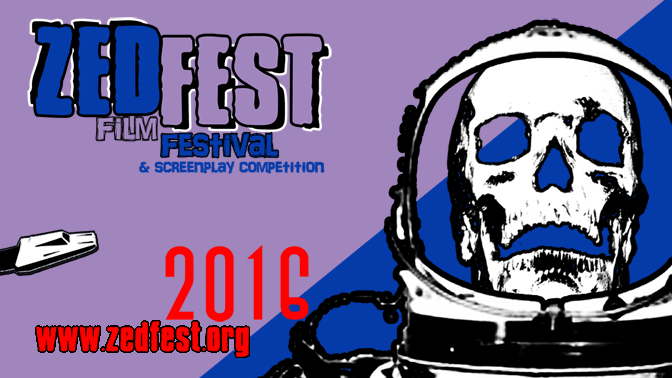 7th Annual

Zed

Fest

Film Festival 2016 Official Selections
| | | | |
| --- | --- | --- | --- |
| Feature | DIRECTOR | PRODUCER | Country |
| Johann Karlo's Gun Driver | Johann Karlo | Johann Karlo | USA |
| The Broadcast | Karl Huber | Karl Huber | USA |
| The Raking | Bryan Brewer | Bryan Brewer,Allie Rivera,Laura G.Heine | USA |
| Virtual Revolution | Guy-Roger Duvert | Guy-Roger Duvert | USA |
| Vrem | James Noel | Edward Bolman | USA |
| | | | |
| --- | --- | --- | --- |
| Featurette | DIRECTOR | PRODUCER | Country |
| Creatures of Whitechapel | Jonathan Martin | Rebecca Martin | UK |
| Lonely Lil | Ri Versteegh, Josie Martineaux | Ri Versteegh | USA |
| MOS | Scott Brown | Scott Brown,Jeevin Johal,Mike Kam | Canada |
| | | | |
| --- | --- | --- | --- |
| SHORT | DIRECTOR | PRODUCER | Country |
| 600 Space Aliens | Scott Bateman | Scott Bateman | USA |
| A Menacing Proposal | Diana Woody | Diana Woody | USA |
| Alchemy | Brandon Polanco | Ian Kevin Scott | USA |
| Are you Lonely? | Alicia Hepker | Shawn Schminke | USA |
| Arts & Crafts | Alex Domenici | Jessica Killam,Jeremy Scott Glenn | USA |
| Beauty in the Beast | Ryan Paige | Ryan Paige | UK |
| Bohemian Spirit | Steven Lancefield | Steven Lancefield | UK |
| Bye Felicia: Wrath of the Girl Next Door | Daniel Selleck,Jonathan Correia | Daniel Selleck,Jonathan Correia | USA |
| Cradle | David Holechek | David Holechek,Ben Nichols | USA |
| Dark Specter | Bruce Nachsin,Chris Warren | Bruce Nachsin,Roe Moore | USA |
| Deliver | C.Gierowski,S. Snowden,N. Pinsoneault,S. Gleine | Stephen Snowden | USA |
| Demonic Attachment | Matt Aaron Krinsky | Jennifer Nangle | USA |
| Drunk Zombies | Alex Napiwocki,Jerry Pierce,Richard Trejo | Alex Napiwocki | USA |
| Gothic Truth | Kerry Everett | Kerry Everett | USA |
| It's in The Kitchen | Michael Hilf | Mike Rad | USA |
| Kookie | Justin Harding | Justin Harding | Canada |
| Mandrone | Bryce Williams | Bryce Williams | USA |
| No Peas for the Weary | Aaron Franke | Scott Young,Tara C. Hall Ryan Quinn Adams | USA |
| No Touching | Adam Davis | Adam Davis | USA |
| Sharkasaurus | Spencer Estabrooks | Spencer Estabrooks,Greg Jeffs,Emily R. Wallace | Canada |
| Speaking in Tongues | Thomas Nicol | Thomas Nicol | USA |
| Sprinkles | Brooke Lewis | Brooke Lewis | USA |
| The Catalyst | Alan Fine | | USA |
| The Deadlight | Wasef El-Kharouf | Kenya Nunley | USA |
| The Oracle | Nan Feix | Soixante Quinze | France |
| The Unforgiven | Jason Piccioni | Arnon Manor,Jason Piccioni | USA |
| Titan Force | Daniel Frevert | Daniel Frevert | Italy |
| Vostok | Miquel Casals | Maurici Jimenez | Spain |
| Yo Soy Pedro | Jordan Inconstant | Jordan Inconstant | France |
| | | | |
| --- | --- | --- | --- |
| Super Short | DIRECTOR | PRODUCER | Country |
| Cuckold Picasso | Lance Larson | Stephen Sweeney | USA |
| Death Metal | Chris McInroy | Berndt Mader,Ben Steinbauer,Veronica Leon | USA |
| Don't Be Afraid Of The Shower | Anthony Mezza | Anthony Mezza | USA |
| Dots | Jody Oberfelder  | Jody Oberfelder,Eric Siegel | USA |
| Lilly Gets A Pet | The Bum Family | Xstine Cook | Canada |
| Ms. Vampy | Brooke Lewis | Brooke Lewis | USA |
| Military Men: Seize The Snow Mountain Castle | Philip Helander,Gottfrid Helander | Philip Helander,Gottfrid Helander | USA |
| Peak Phosphorus | Michael Mehring | Metropolitan Picture Scientists | USA |
| Save | Iván Sáinz-Pardo | Iván Sáinz-Pardo | DE |
| The Song of Wandering Aengus | Matthew Lawes | Matthew Lawes,Marlena Hellebø,Marta Sala Font | USA |
| The Unmissing Part | Ahmad Alkhudari | Ahmad Alkhudari | Kuwait |
| The Wrath of Ranger X | Kyle Erwin | Kyle Erwin | USA |
| Watch Your Back | Christian Ackerman | Sean J.Decker,Christian Ackerman,Zev Birnbaum | USA |
| | | | |
| --- | --- | --- | --- |
| Music Video | DIRECTOR | PRODUCER | Country |
| TOM And His Computer "Organ" | Martin Garde Abildgaard | Rikke Katborg | DK |
Zed

Fest

Film Festival & Screenplay Competition 2016
2016 Screenplay Entries


ENTER

HERE

Screenplay Deadline
Oct 26, 2016

ENTER

HERE
Like us on Facebook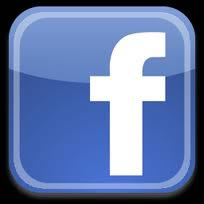 Follow us Twitter

$5,000.00 total value in Cash Awards & Prizes
(Cash awards and prizes are shared among selected winners)
| | | |
| --- | --- | --- |
| | | |
| ENTER | | HERE |
| | | |
| ENTER | | HERE |
Zed
Fest
Film Festival & Screenplay Competition was founded to encourage and support independent low and big budget, filmmakers, who work in the horror, suspense, science fiction, drama,action, adventure, and art house genres.
After participating in Zed Fest Film Festival, many of our filmmakers have been able to advance their careers develop their next projects. We take pride in the fact that we are able maintain relationships with participants, to encourage and help them develop and promote their future endeavors.
Our Top prize PHIL TUCKER SPIRIT award (Named after Indie Film Making Pioneer Director Best known for Directing Robot Monster in 3-D ~1953)
Zed Fest Film Festival ~ Mary Pickford Award~
This Award is to Highlight Women in The Film Arts. "The Mary Pickford Award" Is Named In honor the Great Mary Pickford Silent Film Pioneer.
You can enter our Zed Fest Film Festival and to be considered for this award. If you have directed, produced or co-produced, written a screenplay.
Mary Pickford was a Canadian-American motion picture actress, co-founder of the film studio United Artists and one of the original 36 founders of the Academy of Motion Picture Arts and Sciences.
In addition she starred in countless films,including several in the Action Genre making her one of the first action film stars. She produced many of her films having started in film acting as child she understood the medium better than most and knew early on that artists in film needed to be protected and have more control over their work. She also was instrumental in archiving early silent films, including Charlie Chaplin Films.
Zed Fest Film Festival ~ Golden Marquee Awards For Top Feature and Short Film
The Zed Fest Film Festival Golden Marquee is awarded each year to the feature film and short film that display exemplary technical proficiencies in filmmaking and storytelling.
WE HOPE TO DISCOVER THE CULT MOVIES OF THE FUTURE...
Zed

Fest

Film Festival & Screenplay Competition Sponsors

Quick Film Budget is the first technology to automate the film budgeting process. It saves filmmakers TIME and MONEY. Create a customized professional film budget in a matter of minutes -- for a fraction of what it costs to hire a line producer. It handles everything from short films to micro-budget features to studio franchises. Just answer key questions about your film project and Quick Film Budget instantly generates your film budget and delivers it to your inbox IN MINUTES! Then, you can further customize the budget as your film proceeds through pre-production. Quick Film Budget is not just a software, it's a service that helps support filmmakers get into production.

Movie Magic Screenwriter


Movie Magic Screenwriter is the best selling screenplay formatting software and the choice of Hollywood professionals. Screenwriter automatically formats while you write so you can focus on what you're writing, not where it goes on the page. It also formats for television, stage, novels and comic book scripts so you've got an all in one package for any story you want to write. With a massive set of features designed to make the rewriting process fast and simple you can get from FADE IN: to FADE OUT effortlessly. Integrated outlining, online collaboration, the ability to compare drafts of screenplays and the most comprehensive production features of any screenwriting software all make Movie Magic Screenwriter the clear choice for getting your stories from concept to screen.

We are the Revolution.

Representing the evolution of cinematic storytelling, we personally showcase in-depth educational training modules and high-end production work ensuring a smooth production from start to finish in this new digital realm. This allows you to focus on the story while we worry about the technicalities. From Hollywood blockbusters to student filmmakers, we work with every budget and every story.

Get your scripts in front of producers, agents, and managers today.

Writers use InkTip every day to connect with industry professionals looking for writers to hire, scripts to produce and writers to represent. Whether you're breaking into the industry or are an established writer, InkTip can help you further your career.

InkTip Script Listing: A listing of your script on InkTip so that producers and reps can find you.
InkTip Magazine: Publication of your logline in InkTip's magazine sent to nearly 15000 producers and reps.

Midnight Releasing is a premiere distributor of quality independent films in North America. They release some of the best movies from all around the world with a focus on horror, thriller, sci-fi, and other dark genres.

#1 in Indie Horror and Shock! Since 2001 Brain Damage Films has been one of the largest and most respected independent horror film distributors worldwide. Their catalog of hundreds of horror and shock movies ranges from reality/shock classics like Traces of Death to newer, high quality independent features. Brain Damage Films has fans around the world who know and appreciate our films. They've got a name for them: Gorehounds. Do you have a lust for graphic, bloody depictions of death or violence? How about the "three B's" (Beasts, Blood, and Boobs)? Maybe you're a connoisseur of shot-on-video, low-budget horror... Or an earnest filmmaker working your way up to direct the next Saw or Friday the 13th

Virtual Pitch Fest was created in 2005 by producer David Kohner Zuckerman and screenwriter Katie Coyle.

When meeting at the LA Screenwriting Expo, Katie and David noticed the long lines of writers waiting to pitch Hollywood pros without any assurance their material would ever get read. It also seemed attendees ran the risk of being judged on their showmanship, rather than the quality of their writing. In talking further, the duo soon realized they could eliminate these downsides, plus the costly travel and conference fees writers were paying for live pitch events.

A year later, VPF was launched with one simple pledge: that query letters sent to Pros you pick would all be answered within 5 business days. Now in its eighth year, the site has many success stories and thousands of writers continue to enjoy VPF's guaranteed access to Hollywood Pros.

Script Pipeline is a full-service screenplay analysis and resource hub designed for writers, producers, and film industry professionals.

Script Pipeline's Writers Database connects you to Hollywood and beyond. With well over 1,000 listings, the Writers Database puts the film industry at your fingertips. Find information about agencies, managers, producers, and production companies--what they're looking for and how to contact them. Updated regularly, the Database includes a comprehensive search engine that can be tailored to your specific needs.

Cinema Secrets has spent the past 25 years as one of Hollywood's best kept secrets. We're dedicated to educating makeup artists and the public in the proper use of professional cosmetics.



© 2010 - 2016 Zed Fest Film Festival & Screenplay Competition
TOP SPONSORS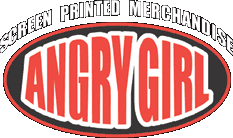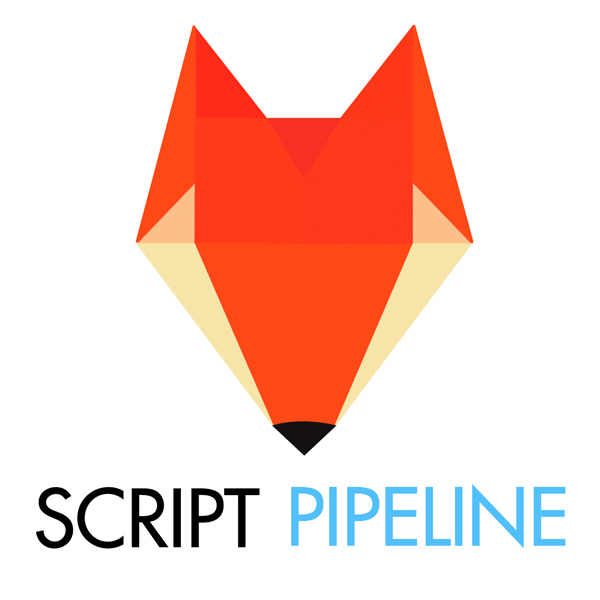 FESTIVAL PROMOTER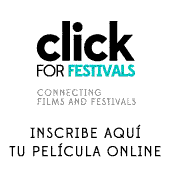 FESTIVAL SUPPORTER