PLEASE NOTE: We are in the progamming phase. Due to program time constraints some of the films may only be presented as trailers provided by the filmmaker.

Zed Fest Film Festival "Official Selections" are films that are up for awards and commendations. They are in consideration for full film presentation or trailer presentation. That is due to time constraints. Trailer film presentations are fully eligible for awards. We may play them in full at a future film festival event with notification to filmmaker, in the event they would like to join us.

Zed Fest Film Festival 2014
Official Selections List

Feature
They Came From The Ether
James Pronath
Feature
L.A. Slasher
Martin Owen
Feature
Beast Lover
Jimmie Buchanan Jr.
Feature
Wandering Rose
Corrie Greenop
Feature
Alien Hunger
Nancy Bhagia
Feature
Swine
Matthew Bowers
Feature
The Temperature of Darkness
Brett Davis
Feature
Nowheresville
Jonathan Talbert
Feature
Blood Riders: The Devil Rides with Us
Lari Teras
Feature
Jennifer Help Us
Juan Ortiz
Feature
Victimized
Michael Kenneth Fahr
Feature
Lucifer's Angels
Rick McDonald
Feature
Creepers
Mike T. Lyddon
Feature
Omadox
James Noel
Feature
Dust Of War
Andrew Kightlinger
Feature
Revenge of the Spacemen
Jay P Summers
Featurette
Alekto
Michael Mehring
Featurette
Insane
Adam O'Brien
Featurette
Til Death
Jason Tostevin
Featurette
Small Talk
Nicole Solomon
Featurette
Tatoo
Riccardo Di Gerlando
Featurette
Il gioco di Zedder/Zedders Game
Giacomo Vitali
Featurette
Witness This
Mitchel Gaby
Featurette
Cut To Pieces
Anthony Mezza
Featurette
Dead Hearts
Stephen Martin
Featurette
REVILED Episode One:Revival
Jim Stramel
Featurette
Hyena´s Blood
Nicolas Caicoya
Featurette
By the Hair of the Head
Mike T. Lyddon
Featurette
ZOM-COM
Adam Schwartz 
Featurette
Share
Jason Lange 
Featurette
Festevil
Paul Taylor 
Featurette
Grave Undertaking
James Shearer
Featurette
It Grows
Ryan Cauchi
Short
Cassandra
Guy-Roger Duvert
Short
Into the Dark
Lukas Hassel
Short
Love, And Other Devices
Elle Stanion-McDermid
Short
Zombie Cops
Harry Valentine
Short
Knock Knock
Jeff Betancourt
Short
Behind the Bush
Yoann Luis
Short
Girl
Ryan Gard
Short
Nayan and the Evil Eye
Shaleen Sangha
Short
Situation Vacant
Andrew Murchie
Short
Evil Twin
Christan Pfeil
Short
The Screaming Room
Glen Golightly
Short
Darkness Comes
John Marsh
Short
Sadie Jane
Nathan Pinsoneault
Short
Sunshine For Breakfast
Parker Winans
Short
The Bridge
Chris Gierowski
Short
Por Eso No Tengo Hermanos
Paco Cavero Rubio
Short
Uncle
Savannah McRibbin
Short
Say What!?
Shane Nasmith
Short
Behold the Noose
Jamie Brooks
Short
Breach
Paul Linsley
Short
Hush
Michael Kehoe
Short
Michael Half-Life
David Maddox
Short
Maskerade
Haven Nutt
Short
The Haunted Haunted House of Haunted Street
Aaron Buck, Candy Buck, Ryan Pena
Short
Kappamama
Justin Crooks
Short
Noct
Vincent Toujas
Short
Zombie Variations
George Pfau
Short
House Call
Dick Grunert
Short
Medicine Men
Freddy Lond
Short
scent_mem
Joe Origlieri
Short
Some Love From Above
James Ristas
Short
Corto
Alexis de Vigan
Short
Franky and The Ant
Billy Hayes
Short
I am Candy
JB Minerva 
Short
Zombie #1
Samantha Quantz
Short
Fodder
David Dollard
Short
The Stagette 
Paula Potts
Short
Ill Will
Lester Brown
Short
I Want To Believe
Andre Theelen
Super Short
A Christmas Walk
Phillip Mosness
Super Short
Past Due
Garrett Smith
Super Short
Viking Proverb
Philip Baumhardt
Super Short
Have an Unforgettable Time at a National Park
Parker Winans
Music Video
Taste My Lightning
Cassandra Harner
Music Video
Delica-m: Pretty In The Dark
Herman Wang
Music Video
East
JB Palmer
Music Video
Piano Footsteps
Tosh Leykum
Zed Fest Film Festival & Screenplay Competition was founded to encourage and support independent low and big budget, filmmakers, who work in the horror, science fiction, action, art house & suspense genres.
After participating in Zed Fest Film Festival, many of our filmmakers have been able to advance their careers develop their next projects. We take pride in the fact that we are able maintain relationships with participants, to encourage and help them develop and promote their future endeavors.
Our Top prize PHIL TUCKER SPIRIT award (named after Indie Film Making Pioneer Director of Robot Monster 1953)
Zed Fest Film Festival Commercial 2014 BURBANK, CA NOV 7 /8
/9 2014
Zed Fest Film Festival
Vimeo
Fri, Sat, Sun Nov. 7 ,8 , 9 2014 7:00pm
Zed

Fest

Film Festival 2014
THEATRE BANSHEE
3435 W. Magnolia Blvd. Burbank, CA
Google Map It
Get your tickets Today!
Headlining Zed Fest Film Festival 2014 is

George Romero's Horror Classic "CREEPSHOW" (1982)


Buy your tickets Today!

Opening Night Party
FRIDAY
November 7th
SATURDAY
November 8th
SUNDAY
November 9th

All Festival Pass
All 3 Nights Plus
Opening Night Party

Zed Fest
Film Festival
Zed Fest
Film Festival
Zed Fest Film Festival
Zed Fest
Film Festival
Zed Fest
Film Festival
Fri. Nov 7, 2014
Fri. Nov 7, 2014
Sat. Nov 8, 2014
Sun. Nov 9, 2014
Nov 7,8,9 2014

Opening Night Party, Red Carpet.

Opening Night Party (Food & Drinks Included)

Opening Night Party, Red Carpet, Plus Best of Local & International Films

Opening Night Party (Food & Drinks Included)

Night 2

Our Special Screening of "Creepshow",

Plus 5 years of Indie Films Celebration, and Best of new Indie international Films

Night 3

Best of Local Films and Awards Ceremony, and A Celebration of 5 Years of Local Indie Film Makers

All Fest And OPENING NIGHT PARTY PASS

Opening Night Party (Food & Drinks Included)

5:30 - 6:45pm
5:30 - midnight
7:00 - midnight
7:00 - midnight
All Fest & Party Pass

$10

$30

$30

$30

$75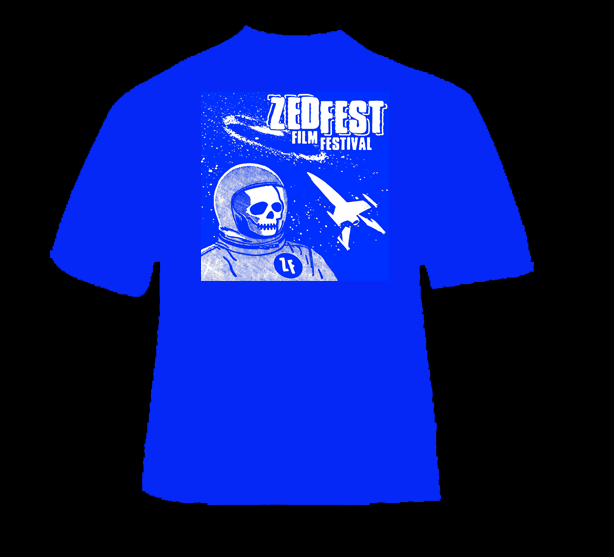 Zed Fest Film Festival 2014
Blue Tshirt Zed & Spaceship Design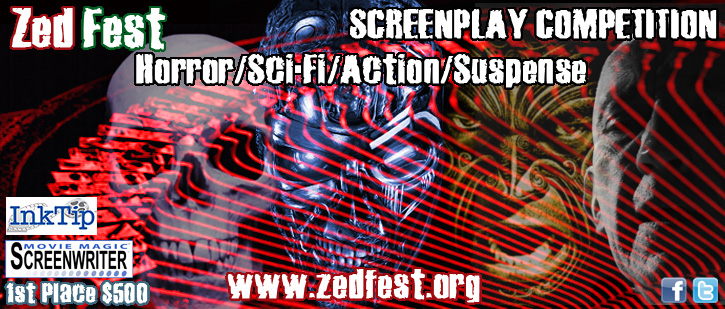 Zed Fest Screenplay Competition
Screenplay Submission Info:
Genre:
HORROR/SCIFI/ACTION/SUSPENSE/DRAMA
Screenplays must be feature length no less than 80 pages and no more than 120 pages. All screenplays must be written in English. Screenplays should be in 12 point Courier font and pages must be numbered. Only online PDF submissions will be accepted. Any revisions after submission will not be accepted.
TOP PRIZES
1st PLACE $500




2nd PLACE $200
Other Prizes:
*Movie Magic Screenwriter - Software
*Inktip Script Listing- A listing of your script on InkTip so that producers and reps can find you.
*Scripped - Membership
*Script Pipeline - Membership
*Virtual Pitchfest - Free Pitch
DEADLINE: October 10th 2014
ENTRY FEE $50.00
Finalists Announced November 2, 2014
Winners Announced November 16, 2014
SCREENPLAY CONTEST
ENTER

HERE
INTRODUCING THE PICKFORD AWARD FOR EXCELLENCE IN THE FILM ARTS


This Award is to Highlight Women in The Film Arts. We call it the "The Pickford Award" In honor the Great Mary Pickford Silent Film Pioneer.

Mary Pickford was a Canadian-American motion picture actress, co-founder of the film studio United Artists and one of the original 36 founders of the Academy of Motion Picture Arts and Sciences.

In addition she starred in countless films,including several in the Action Genre making her one of the first action film stars. She produced many of her films having started in film acting as child she understood the medium better than most and knew early on that artists in film needed to be protected and have more control over their work. She also was instrumental in archiving early silent films, including Charlie Chaplin Films.

Online Call For Entries Checklist:

Discounts for online Entries are Available

Send us the following Items to: zedfest@gmail.com

Paypal Payment
Video File Link (Vimeo, Youtube,Drop box, Etc.)
Signed PDF Registration Form
Vertical Jpg, or Png of Movie Poster

You can enter our Film Festival and to be considered for this award. If you have directed, produced or co-produced, written a screenplay We have an extended deadline of October 10,2014 Email: zedfest@gmail.com Follow us on Twitter: @zedfestfilmfest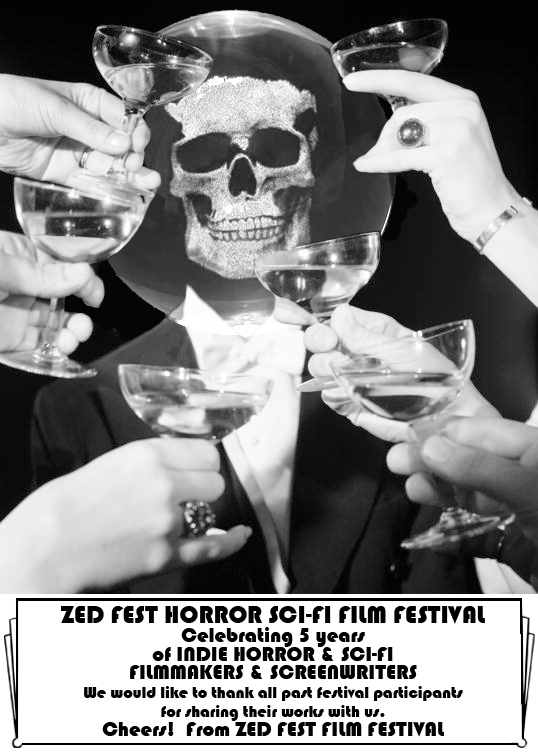 Zed

Fest

is proud to announce our new sponsor: Pro8mm
Quick Film Budget is the first technology to automate the film budgeting process. It saves filmmakers TIME and MONEY. Create a customized professional film budget in a matter of minutes -- for a fraction of what it costs to hire a line producer. It handles everything from short films to micro-budget features to studio franchises. Just answer key questions about your film project and Quick Film Budget instantly generates your film budget and delivers it to your inbox IN MINUTES! Then, you can further customize the budget as your film proceeds through pre-production. Quick Film Budget is not just a software, it's a service that helps support filmmakers get into production.

Movie Magic Screenwriter 6


Movie Magic Screenwriter is the best selling screenplay formatting software and the choice of Hollywood professionals. Screenwriter automatically formats while you write so you can focus on what you're writing, not where it goes on the page. It also formats for television, stage, novels and comic book scripts so you've got an all in one package for any story you want to write. With a massive set of features designed to make the rewriting process fast and simple you can get from FADE IN: to FADE OUT effortlessly. Integrated outlining, online collaboration, the ability to compare drafts of screenplays and the most comprehensive production features of any screenwriting software all make Movie Magic Screenwriter the clear choice for getting your stories from concept to screen.

We are the Revolution.

Representing the evolution of cinematic storytelling, we personally showcase in-depth educational training modules and high-end production work ensuring a smooth production from start to finish in this new digital realm. This allows you to focus on the story while we worry about the technicalities. From Hollywood blockbusters to student filmmakers, we work with every budget and every story.

Get your scripts in front of producers, agents, and managers today.

Writers use InkTip every day to connect with industry professionals looking for writers to hire, scripts to produce and writers to represent. Whether you're breaking into the industry or are an established writer, InkTip can help you further your career.

Your one-stop shop for Super 8 cameras, film, processing, digital mastering, and family archival services. Feel free to browse our products and services.

Midnight Releasing is a premiere distributor of quality independent films in North America. They release some of the best movies from all around the world with a focus on horror, thriller, sci-fi, and other dark genres.

#1 in Indie Horror and Shock! Since 2001 Brain Damage Films has been one of the largest and most respected independent horror film distributors worldwide. Their catalog of hundreds of horror and shock movies ranges from reality/shock classics like Traces of Death to newer, high quality independent features. Brain Damage Films has fans around the world who know and appreciate our films. They've got a name for them: Gorehounds. Do you have a lust for graphic, bloody depictions of death or violence? How about the "three B's" (Beasts, Blood, and Boobs)? Maybe you're a connoisseur of shot-on-video, low-budget horror... Or an earnest filmmaker working your way up to direct the next Saw or Friday the 13th?

Cinema Secrets

has spent the past 25 years as one of Hollywood's best kept secrets. We're dedicated to educating makeup artists and the public in the proper use of professional cosmetics.

Script Pipeline is a full-service screenplay analysis and resource hub designed for writers, producers, and film industry professionals.

Script Pipeline's Writers Database connects you to Hollywood and beyond. With well over 1,000 listings, the Writers Database puts the film industry at your fingertips. Find information about agencies, managers, producers, and production companies--what they're looking for and how to contact them. Updated regularly, the Database includes a comprehensive search engine that can be tailored to your specific needs.
Buy your Zed Fest festival tickets NOW!

TOP SPONSORS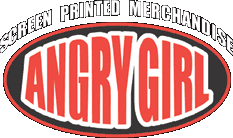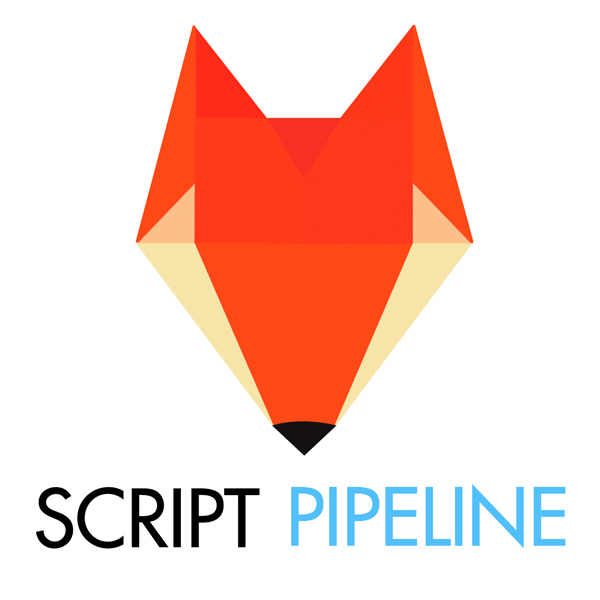 FESTIVAL PROMOTER